Traveling is hard enough… leave your clubs at home!
When you visit Big Island on your next vacation, take the easy way out and leave your clubs at home. Why deal with the hassle traveling with your own set of golf clubs, lugging them into the airport, only to have them not fit into your rental car once you arrive in Hawaii! That's if you want to fly with your clubs, and spend upwards of $100 round trip….
Renting from JIMMY'S KONA GOLF RENTALS saves you time, money and hassle!
• ALL TOP NAME BRANDS
• BALLS, GLOVES, TEES & SHOES
• FREE DELIVERY & PICKUP
• OVER 1/2 OUR CLUB SETS ARE BRAND NEW WITH NEW PING PUTTERS
Call today and reserve your clubs with Jimmy's Kona Golf Rentals and relax on your next vacation. Jimmy's has complimentary delivery and pick-up to your hotel, condo, resort or private home! My staff delivers to the west side every day of the year!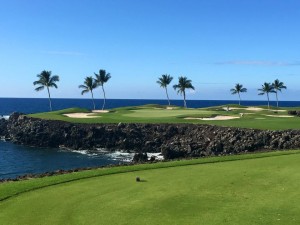 We also sell NEW AND USED GOLF BALLS and GLOVES! Ask for our special rate when you rent your golf clubs from Jimmy's Kona Golf Rentals.
Mens Kona Rental Clubs
Ladies Kona Rental Clubs
What you get with your Rental: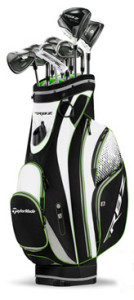 Men's
– DRIVER
– 3 Hybrid
– 3 and 5 FAIRWAY WOODS
– 4-9 IRONS*
– PITCHING AND SAND WEDGES
– 3RD WEDGE – GAP (52º) or LOB (60º)
– PUTTER – Blade or Mallet
– CART BAG
*All of our rental sets have at least one hybrid club. You may add other hybrids upon request and availability.